Dynatrac data management
Our intuitive online cataloguing system
Dynatrac is a custom web-enabled software solution designed with the needs of geologists, geophysicists and data managers in mind. It is our aim to be a trusted extension of our client's operations. Our software utilizes a geospatial interface which enables our clients to instantly know assets are associated to a specific location. Dynatrac also has barcode tracking capabilities that ensure you know where your assets are located whether in our facility or at an external location. The security and integrity of the system is controlled by client-directed login ID's with daily data backup to an external data center.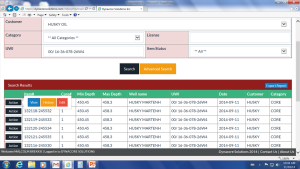 HTML and SQL based

Mobile and tablet compatible

Online scheduling for viewings and orders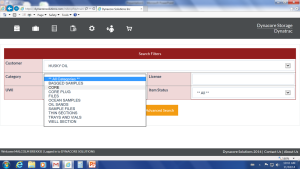 Track-and-trace capability to follow "checked out" products

Transaction log history

Customizable invoicing and reporting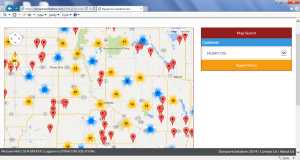 Customizable interface to client databases

Online access to transactions, reports and invoices

Map view of client well sites

Need Information?
Use the contact form below to contact us